Creating Your Custom Epoxy Countertop with Diamond Coat
The expense of your custom natural stone countertop can cost a premium and if it is out of stock you risk the delivered product to be much different from the stone that you chose in the showroom. Using epoxy to create your countertop offers endless design and color choices that are all set to one price.
Designers are using epoxy to perfectly match a home's interior by creating natural stone patterns and bold new designs for their countertops. The Diamond Coat epoxy can be installed over the preexisting countertop making it a much faster delivery time than any natural stone countertop!
There are certain aspects of epoxy application where you can control the colors, and techniques used to create your own piece. Here are the techniques and colors Diamond Coat educates our customers in so that they have control over the design process.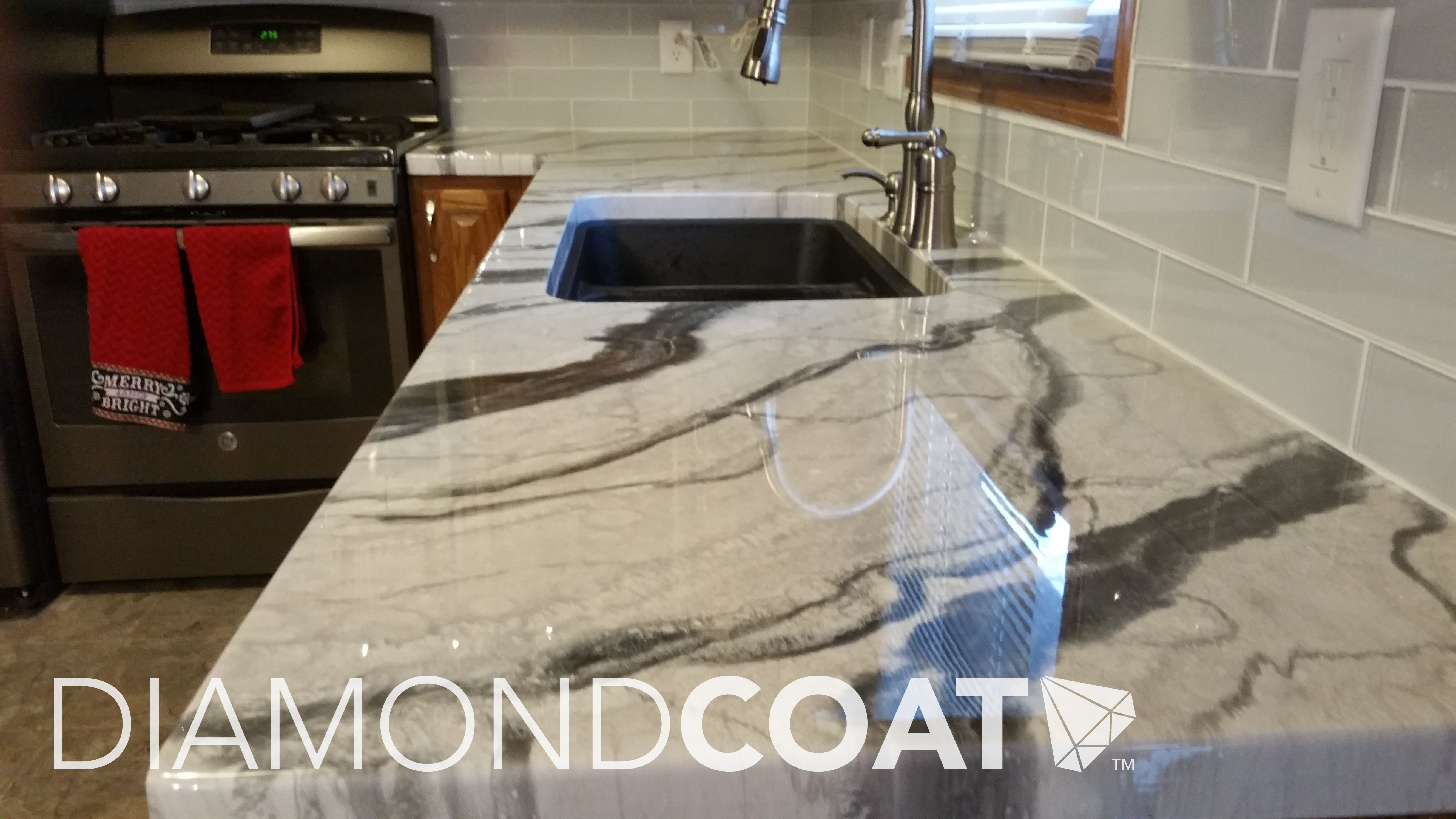 Base Color
For the base of your countertop there is a wide variety of colors available to you. Our more common base coats are white, almond, copper, and our metallic epoxy line. You might use two base coats for a dramatic marbling effect such as an almond and sandstone color mixed together. There are brighter options for a bold look such as a vibrant yellow, or a black marble using our black base color.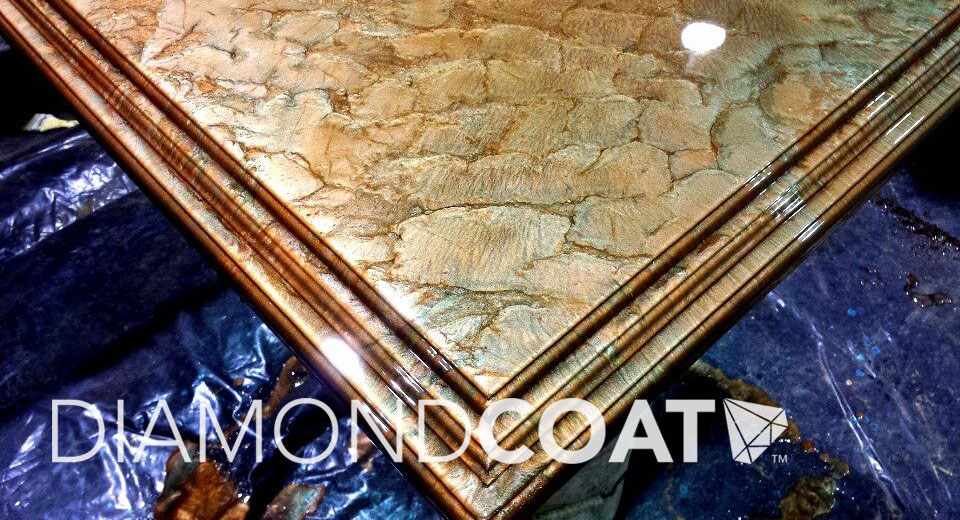 Color Sprays
Once the base coat has been applied it is time to add accenting colors. These colors are applied in multiple techniques to create veins, cells, layering and so much more. These colors can include glitter and other additives to make them pop against your base color.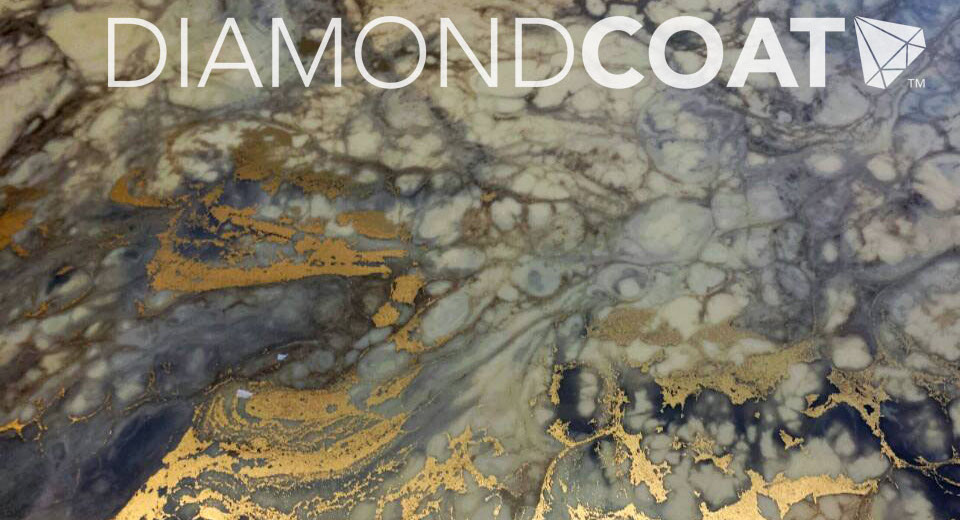 Multiple Coats
One recommendation we make to designers is to take advantage of the 3D effect that epoxy can offer by using a clear top coat over the base coat. This clear coat is often a canvas for more accenting colors to be added. These designs appear to float over the other design below. This effect sets epoxy apart as a completely customizable and seamless countertop solution.
Epoxy is the up and coming material being used across the country because of it's durability and customizability. Will you take the bold step in using epoxy on your countertops? Call Diamond Coat at 970.628.1846 to speak with a dealer near you to begin designing your custom countertop.