Wall Systems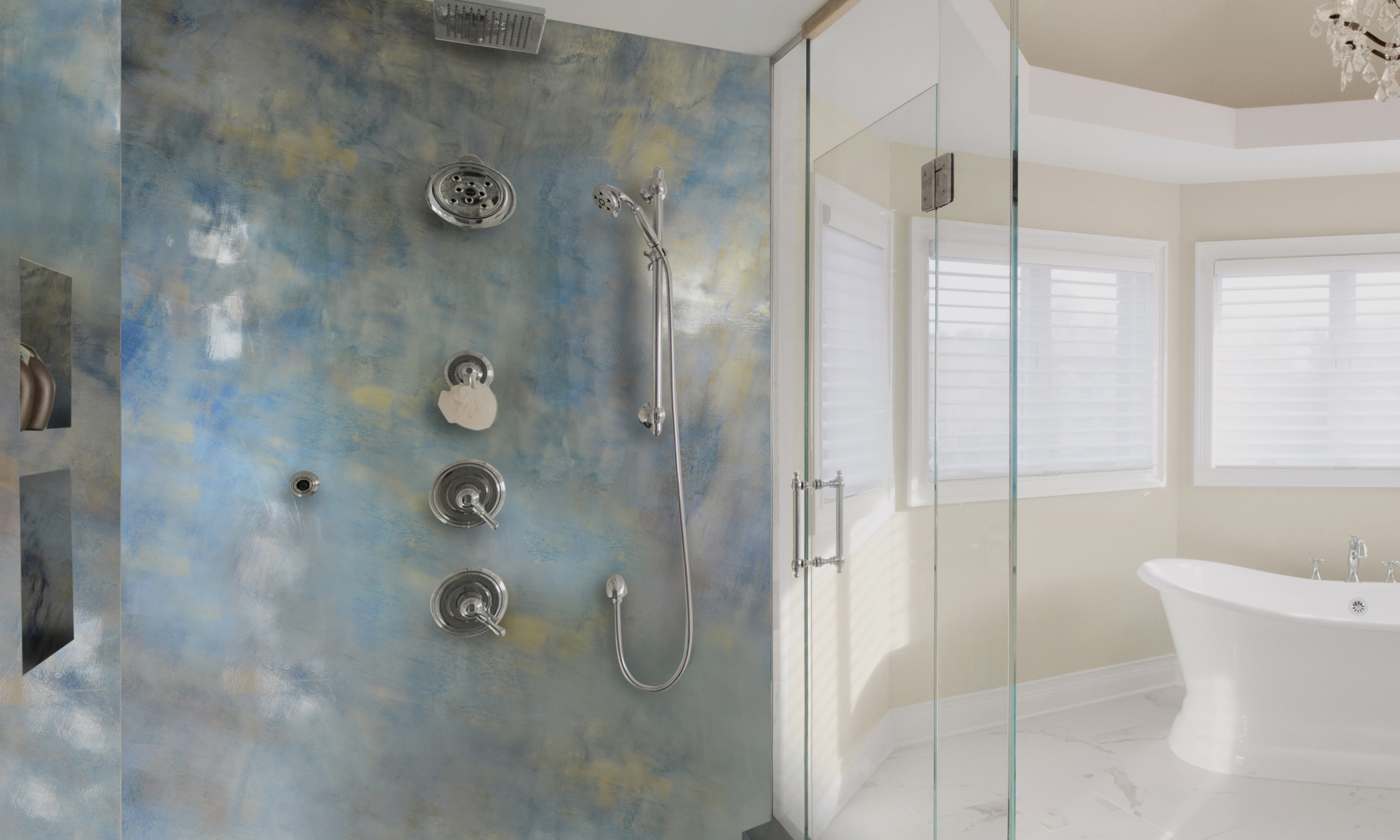 Cleaning tile grout in a bathroom is never fun. Imagine never having to clean a grout line again and knowing your bathroom surfaces are bacteria resistant. Diamond Coat's wall panel system is highly efficient for tub and shower surrounds because it is non-porous and water-resistant.
Not only does our Diamond Metallic Wall product work great for shower walls, but accent walls as well. Get the look of a high-end Venetian Plaster in as little as a few hours and a durability that will last you forever.
Let our installers create unique, custom designs that will be a work of art for your shower or a custom accent wall. Because this product is still an epoxy, we can quickly install this beautiful wall system in just a few hours.
You will not need to worry about a messy or time consuming installation process. Our trained professionals will be able to get you the perfect countertop or bartop in as little as a day.
Unique Designs
Installers will customize your wall to match your home
Incredible 3D look
Looks like natural stone
Durability
UV resistant
Scratch and Stain Resistant
UV Resistant
Quick Installation
Goes right over your wall or shower walls
Get a brand new accent wall in just a few hours
...