Is Epoxy a Safe Flooring Option for the Home?
Are you concerned that an epoxy floor is not safe for your home? Epoxy floors are a common solution for the garage, or commercial buildings and just recently have they been used in the home. Epoxy can be a safe solution, however, you will want to work with a product that is designed for home use.
There are two important questions you can ask your installer before the installation of a project to ensure that the epoxy is safe for your home. Firstly, be sure to ask if their product is 100% solids. Secondly, ask if the product has zero Volatile Organic Content (VOC). An epoxy that contains solids and VOC will give off fumes during the installation process that require a respirator and other protective materials.
Our Diamond Flooring is a unique epoxy option, in that it is 100% solids, and contains zero VOCs. There is no odor during an installation and you can trust that it is a safe option for the future of your home. To ensure that you have a longlasting flooring option, our installers will install our epoxy floor at 100 mills thickness. The majority of other epoxy floors are 10 mills, which sacrifices the durability of the epoxy.
Now that you know that epoxy can be a safe solution for your home, you will want to ask yourself if it truly fits your needs. This industrial strength coating was popular in aerospace facilities in the 50's because of it's waterproof, durability, and customizable nature. Those same benefits can now be enjoyed by homeowners across the country.
The biggest disadvantage of an epoxy floor is waiting for the curing process. The new floor must be unused for atleast 24 hours, and we usually don't recommend bringing in furniture for 2-3 days after an installation.
So, what are the advantages of an epoxy floor?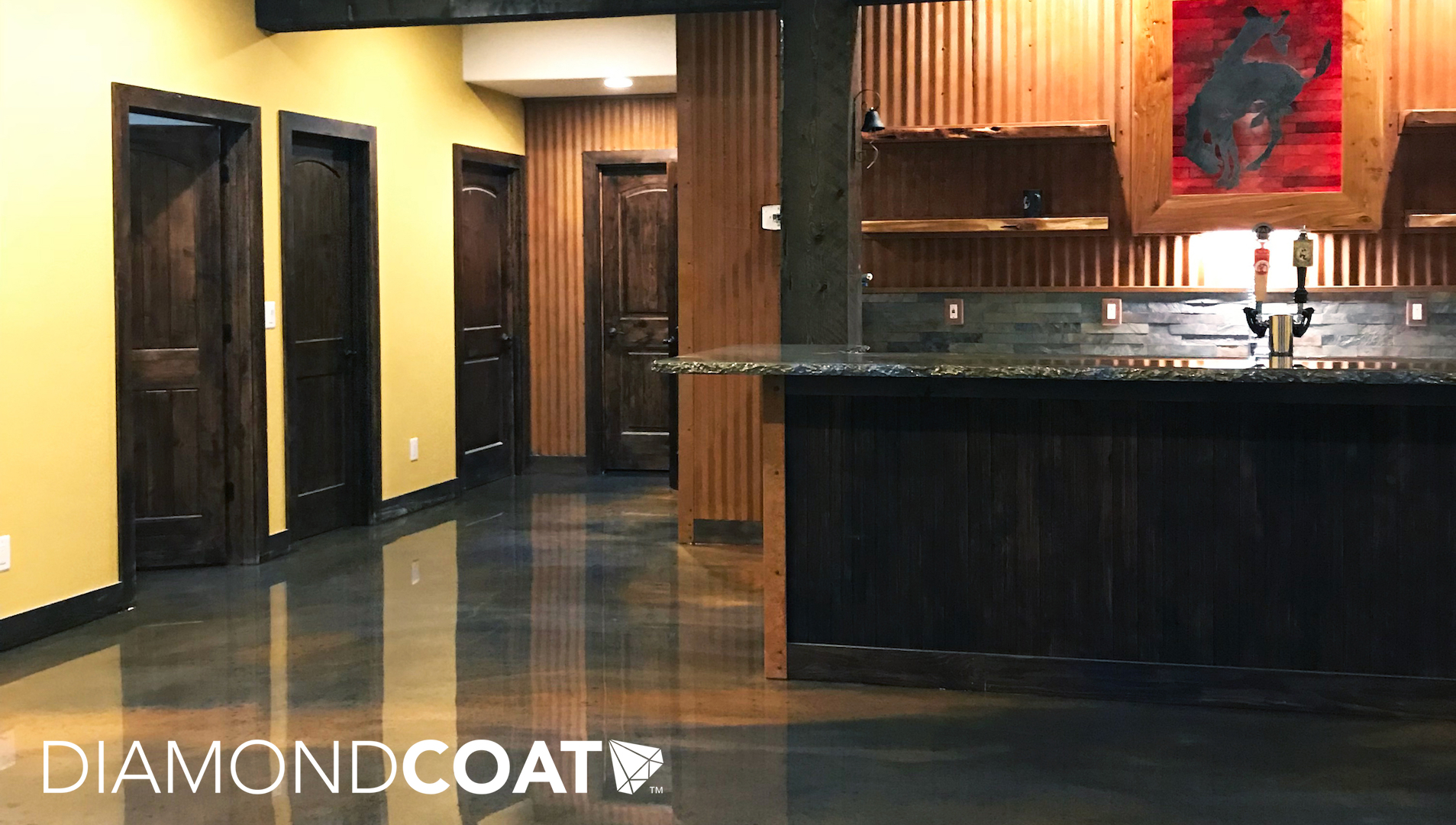 Easy to Maintain

Diamond Floors are incredibly easy to maintain. The high gloss and seamless design makes them an easy dust mop away from a restored shine. These floors are also resistant to chemical and liquid stains, making it an especially good solution for kitchens, or family homes.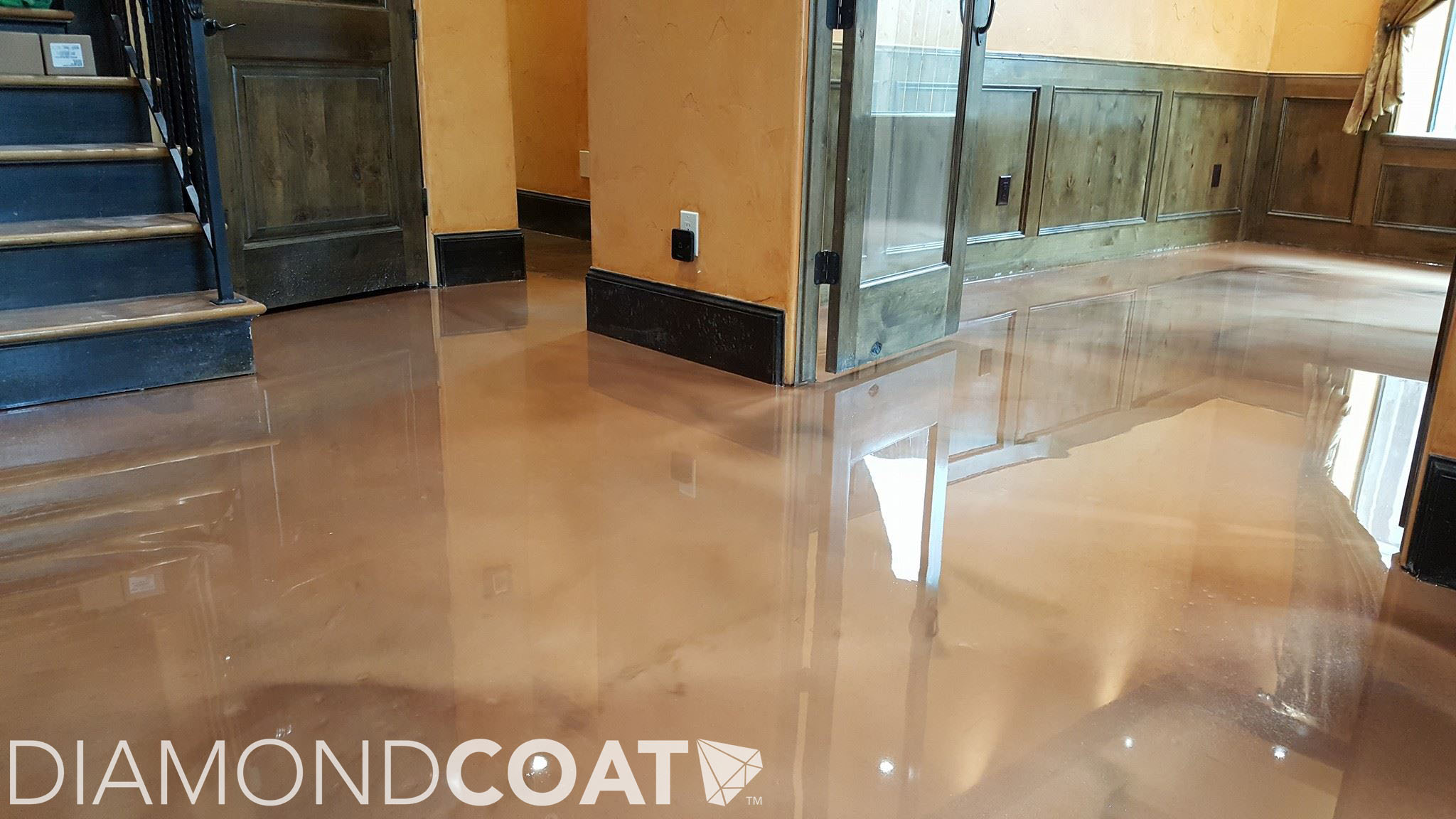 Increased Durability
Our epoxy floors are 5 times harder than concrete, with a combined psi of 15,000. The impact resistance of an epoxy floor is a perfect benefit for the home, and especially high traffic areas, like the kitchen, entryways, or bathrooms.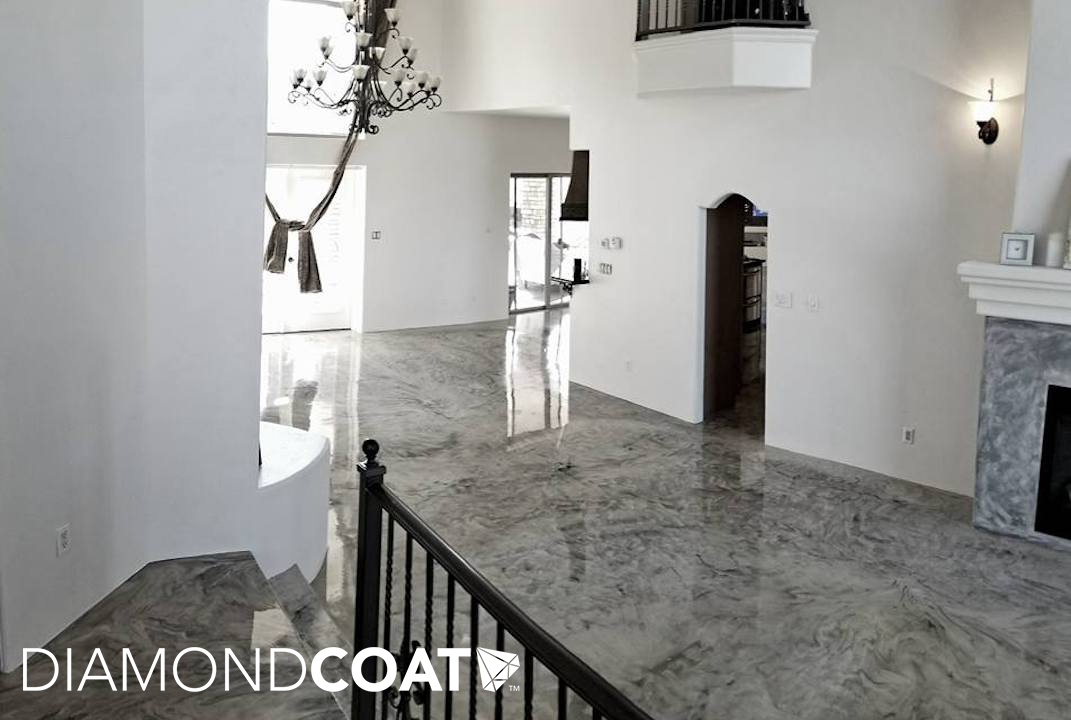 Customizable
Our installers are trained to work with you to create custom floor designs that perfectly fit your home. Whether you are looking for honed "stone" finish, or a glossy and brilliantly colored floor, we will work to create that custom solution with you.
Are you interested in a Diamond Coat Floor? Find the location closest to you, and call them for a custom quote for your project.