How to Choose a Countertop and Backsplash That Won't Clash
A great place to start when you are designing your kitchen is your countertop and backsplash. The countertop and backsplash are constantly on display. They are the centerpiece of a well designed kitchen, and should be designed well! The danger of choosing a combination that clashes, or simply outdated is an easy thing to do.
By keeping these design tips in mind, you can use bold colors and designs in your kitchen to create gorgeous results.
Choose the Countertop or Backsplash You Love
Choose either the backsplash or the countertop you love, and then design around those focal colors. It often works better to allow one of those options to guide you so that you don't choose two patterns that are too busy together.
Photo by WA Design Architects - Look for kitchen design inspiration
In honor of Pantone's Color of the Year 2018, we thought we would include a kitchen that used Ultra Violet in the backsplash. While the design is simple, the color is bold enough that a muted color and design of countertop is necessary as to not overwhelm the kitchen. This is the type of harmony you will want to achieve to pull of a bright color or busy pattern.
Photo by Anouska Tamony Designs - Browse kitchen photos
When you choose a complex pattern for your backsplash, consider whites and metallic tones, like this kitchen. The stainless steel and white cabinets worked well for this kitchen design. A copper countertop, in our opinion, would have worked just as well if not better with these blue tiles.
Photo by LA Dwelling - More kitchen ideas
This green solid surface countertop is a great example of pairing your backsplash and countertops together. Using a solid color design with the multi-colored glass backsplash is a great way to use bright colors in the home.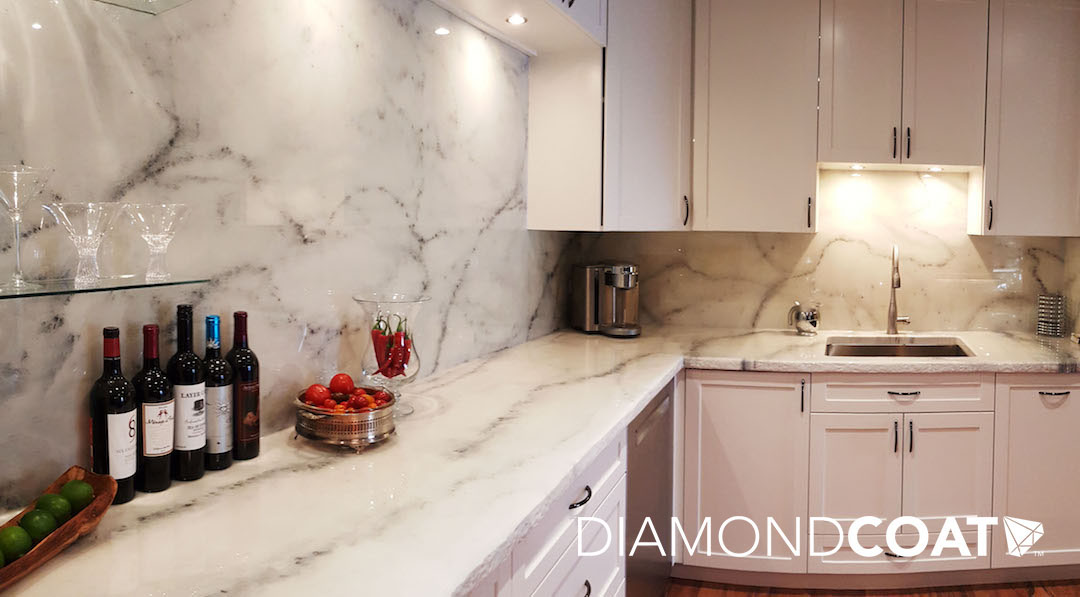 Consider a Slab Backsplash
This sleek and "seamless" design choice eliminates the worries that come with matching a countertop and backsplash. This is a classy modern style that is growing in popularity.
Our Diamond Coat installers can create a custom backsplash and countertop that perfectly matches the colors used throughout the kitchen. This seamless approach creates stunning effects in a kitchen. You can recreate stone slab appearances like this with epoxy.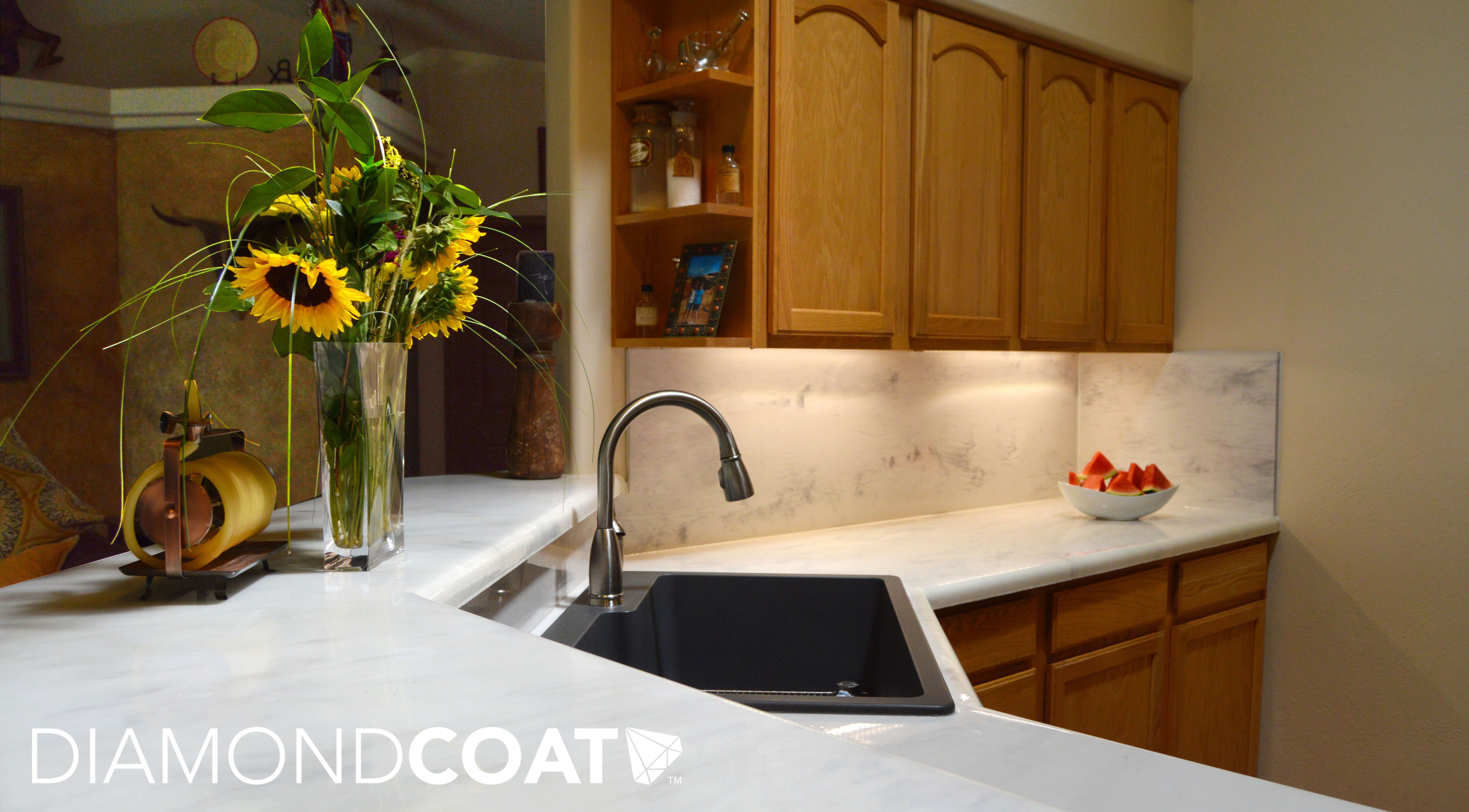 Or your installer can work with you to create unique epoxy tiles for your kitchen.
With Diamond Coat the possibilities are endless; get a quote for your backsplash and countertop from your nearest Diamond Coat location.