Are you curious about how to care for your new Diamond Coat Countertop? There are a few steps that we have found that preserve that glossy shine you love for the years to come.
For cleaning, we recommend using a microfiber towel, if you have chosen a high gloss surface, you will want to use this microfiber towel to prevent streaks when you are cleaning the surface. To restore a high gloss appearance, use Windex or Pledge. That is what we use to clean our showroom pieces.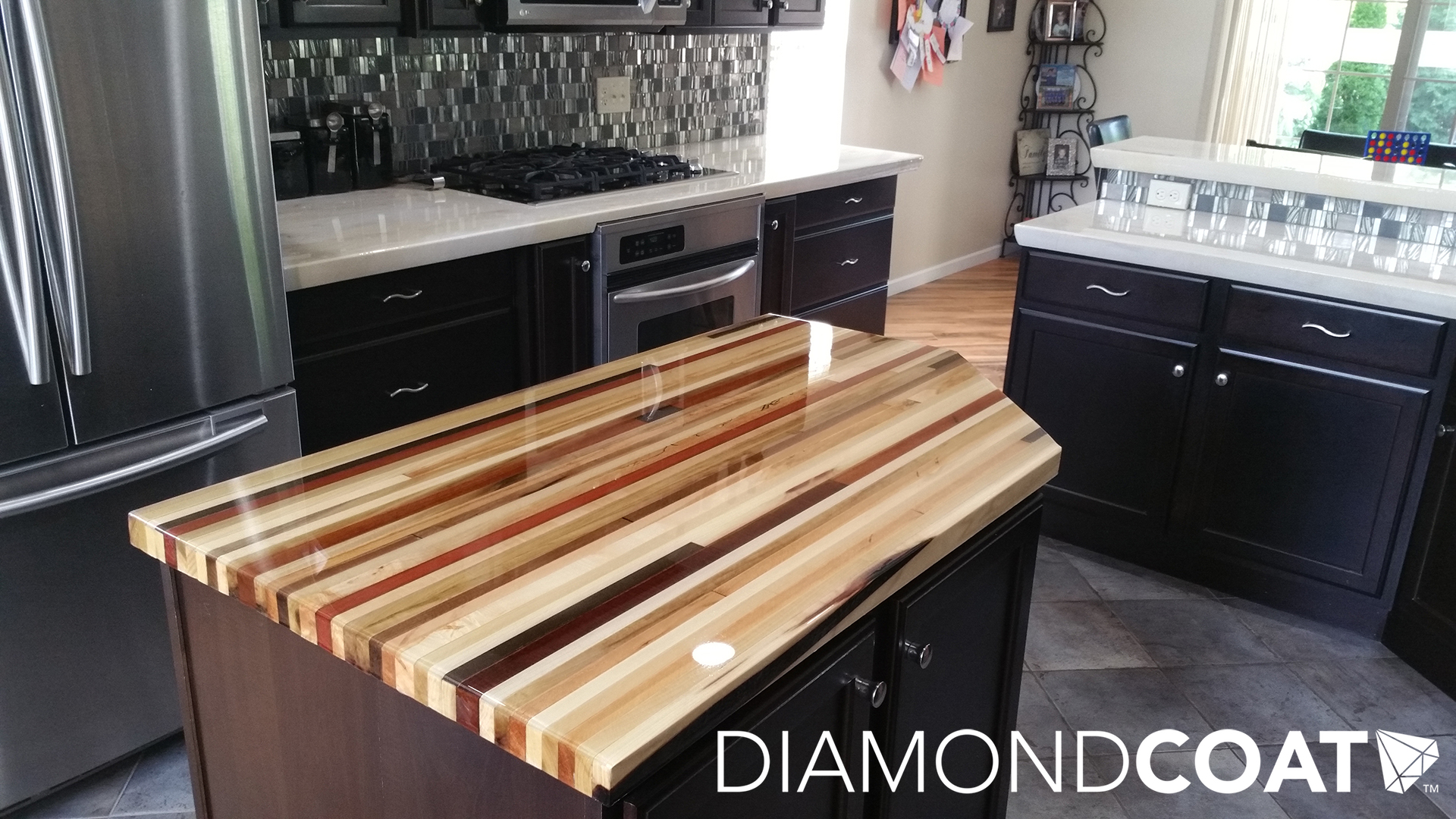 While the countertop is scratch and heat resistant, we still recommend using trivets and cutting boards to extend the life of your countertop. Diamond Coat countertops are resistant up to 500 degrees of heat, and if you are in a hurry, a hot pan can go onto the surface.
One of the reasons we recommend not making this a habit, is because the countertop does conduct heat. If you remove a hot pan from the countertop, anyone that comes into contact with that area the pan was resting on could be burned. Stay safe, and continue to use a trivet for those hot pans from the oven.
Do you want to give your countertop a deep clean? Once it is cured, the majority of cleaning solutions are a great option for your countertop.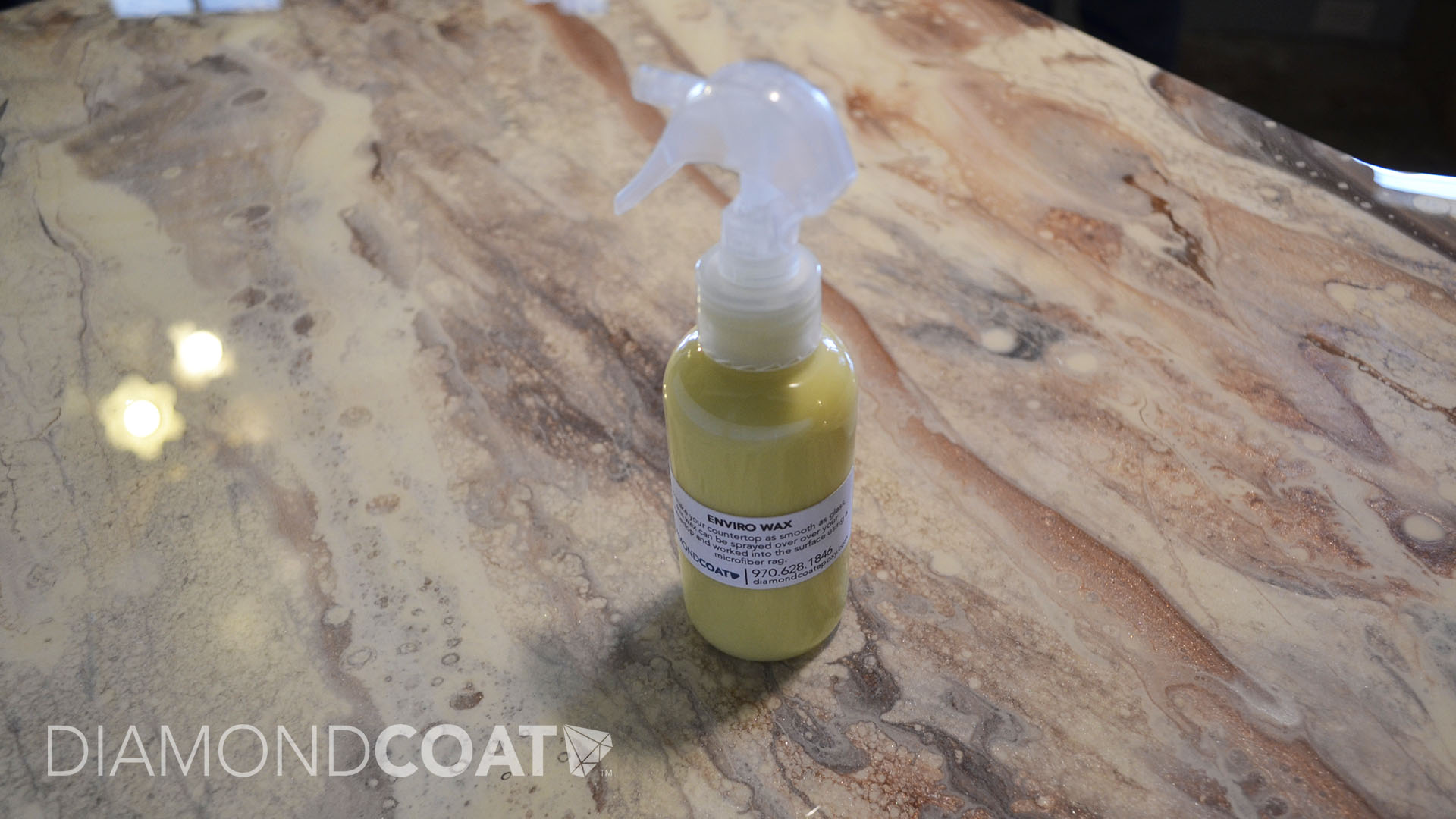 If you have chosen a satin countertop, many of our installers give you the option of a countertop wax. To wax your countertop again, just contact your installer for the Diamond Coat Enviro-Wax specialized for epoxy countertops.
What questions do you have about caring for your epoxy countertop? We would be happy to help! Just email us at info@diamondcoatepoxy.com for more information or call the Diamond Coat headquarters at 970.628.1846.