Custom Ocean Epoxy Countertops for Moab Restaurant
With a Diamond Coat Epoxy countertop, there is no limitation to what can be created, that's why we were approached to create a custom ocean countertop for a restaurant in Moab. They requested an ocean inspired design as well as a more subdued black and aged bronze countertop. The owner of La Hacienda asked for us to do what we did best, come up with a brand new design unique to his restaurant.
Usually, when designing an installation for a customer, we work to create a design heavily influenced by their choice of natural stone. This was a rare opportunity to have creative freedom when pouring the Diamond Epoxy. This is one countertop design that we won't forget!
We built the countertops in our Grand Junction, Colorado shop, and chose a blue base color for the ocean countertops and a black base for the other countertop. Each Diamond Coat installer can happily resurface existing countertops, or build new depending upon your needs. For restaurants, building new allows the countertops time to cure before being heavily used.
When designing a countertop, we will layer the accenting colors and designs step by step to create depth in every countertop. To begin, we applied a translucent blue and pearl white ocean foam to the blue base.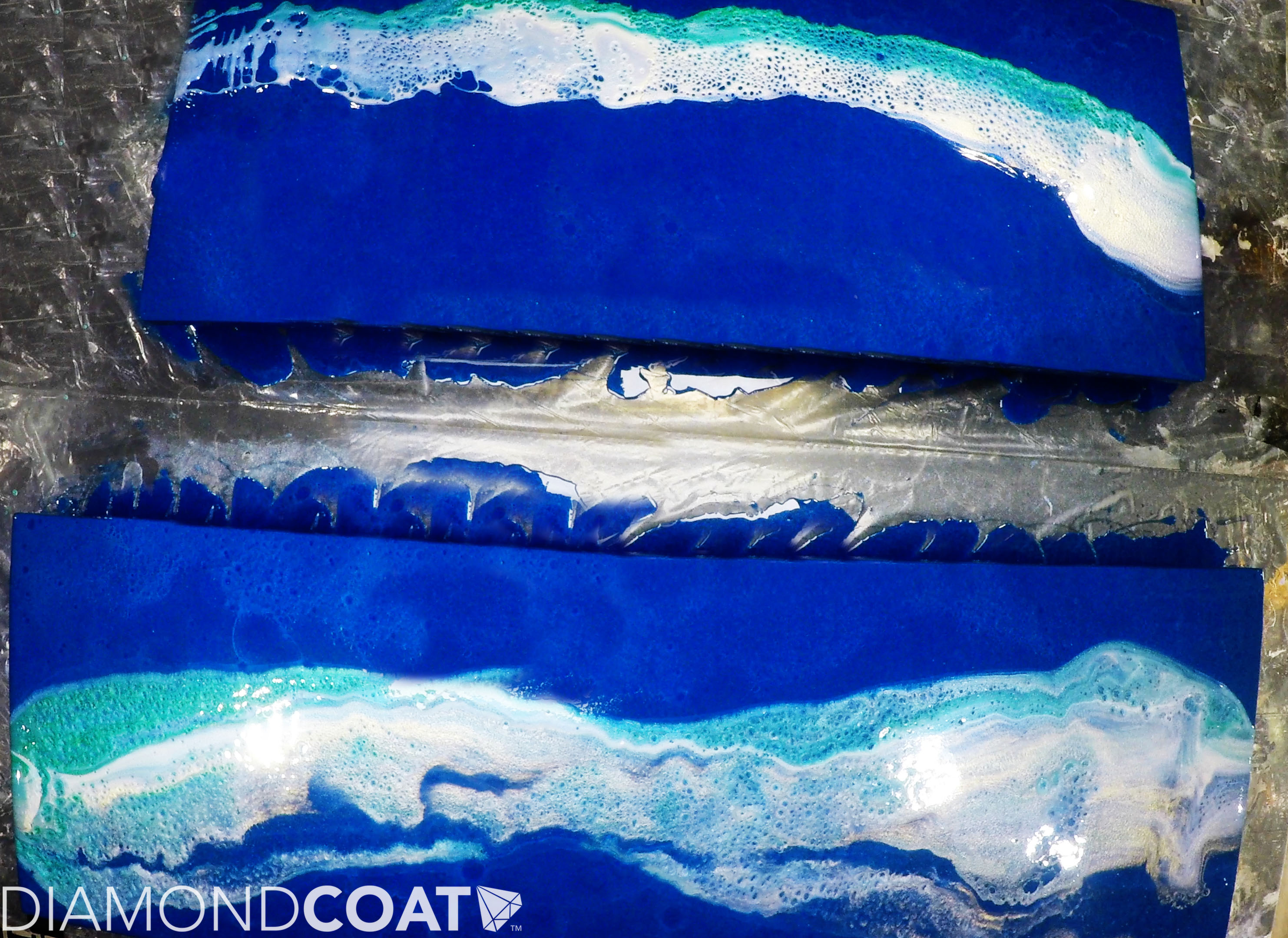 With the main pattern established, it was time to add accenting colors to the piece. We added, Gold, Turquoise, Blue, Black, and Light Turquoise to further break up the white vein and add interest to the top.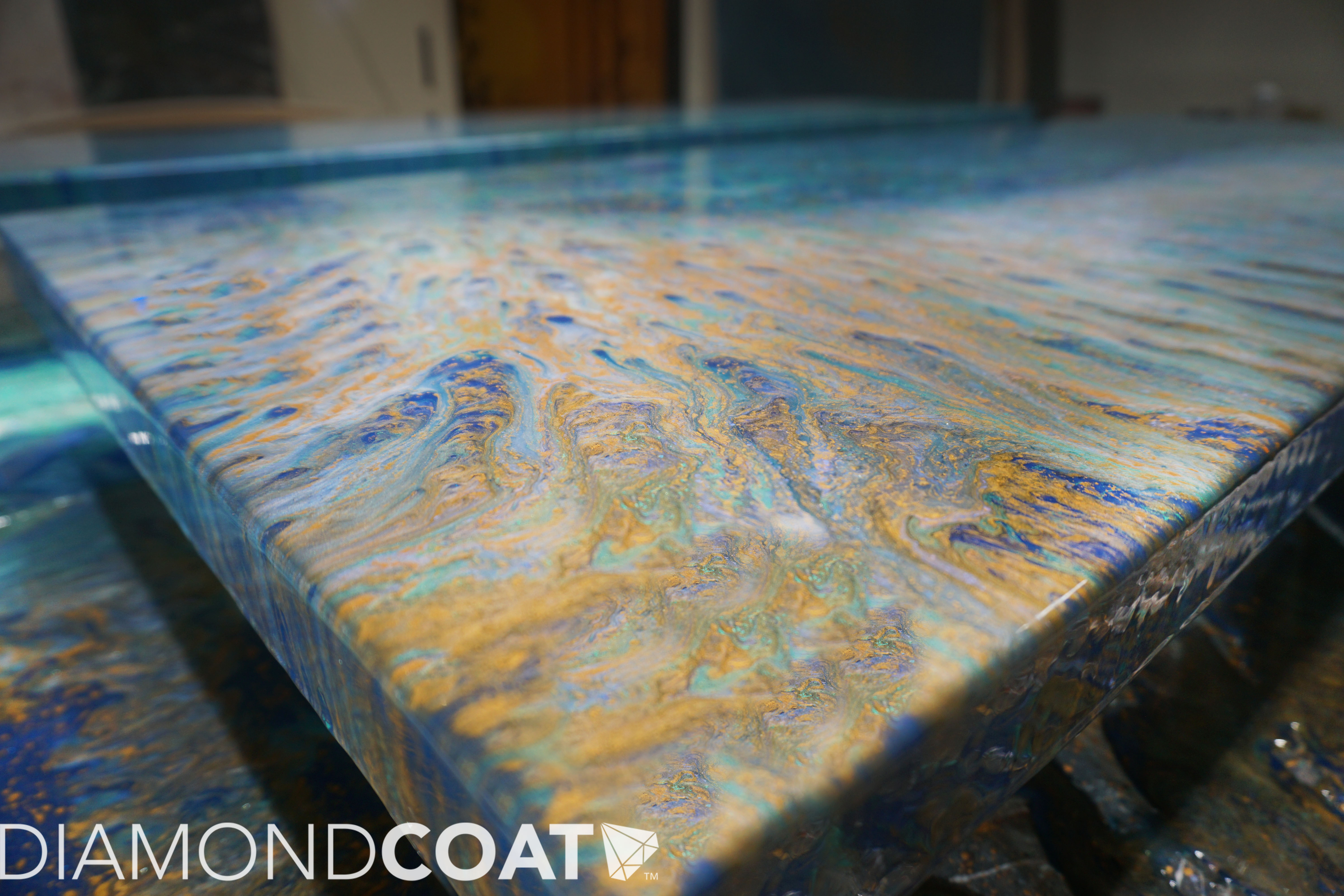 Once the first coat had cured, we then poured a secondary coat with Turquoise Glitter to add further sparkle to the countertop. For the black countertop, we added a subtle shimmer of Aged Bronze, Gold, and Gold Glitters to add a shimmer and depth to the simple countertop.
After 36 hour cure time, the countertops were ready for pickup. The customer drove out to pick up the finished non-porous and extremely durable pieces for an installation in his home.
Diamond Coat can not only recreate the design that you request, we can also dream up a design that will perfectly fit your space. If you are interested in a countertop for your bar, restaurant or home, give our team a call and we will connect you with your nearest installer at (970) 628-1846.