How to Design a Seamless (and Easy to Clean) Bathroom
Seamless bathroom designs are easy to clean and pack a stylistic punch. When planning to create a seamless bathroom, you will want to use materials that require few to zero seams for installation. One material you will want to avoid in a seamless bathroom is tile. With tile you have to consider the ongoing maintenance required with grout lines. If you would prefer to use tile in your bathroom, choose a dark grout line as well as large tiles, by making these choices your bathroom will appear to be more "seamless" and it will also be easier to clean.
For truly seamless options for your bathroom, there are a few different options for both the floor and the walls.
Vinyl Wall Covering
Photo by Johnson + McLeod Design Consultants - Discover bathroom design inspiration
These wall coverings are easy to clean and close to seamless. You can use them to create interesting patterns throughout the bathroom. It is important to select smooth textures as a rough texture will be more difficult to completely clean.
Stone Slabs
Photo by Gina Roberts-Wagner - Discover bathroom design inspiration
For a natural design in the bathroom, a stone slab is another option that has minimal seam lines. These stone slabs can be expensive and difficult to install. However, the end results are often worth the extra effort.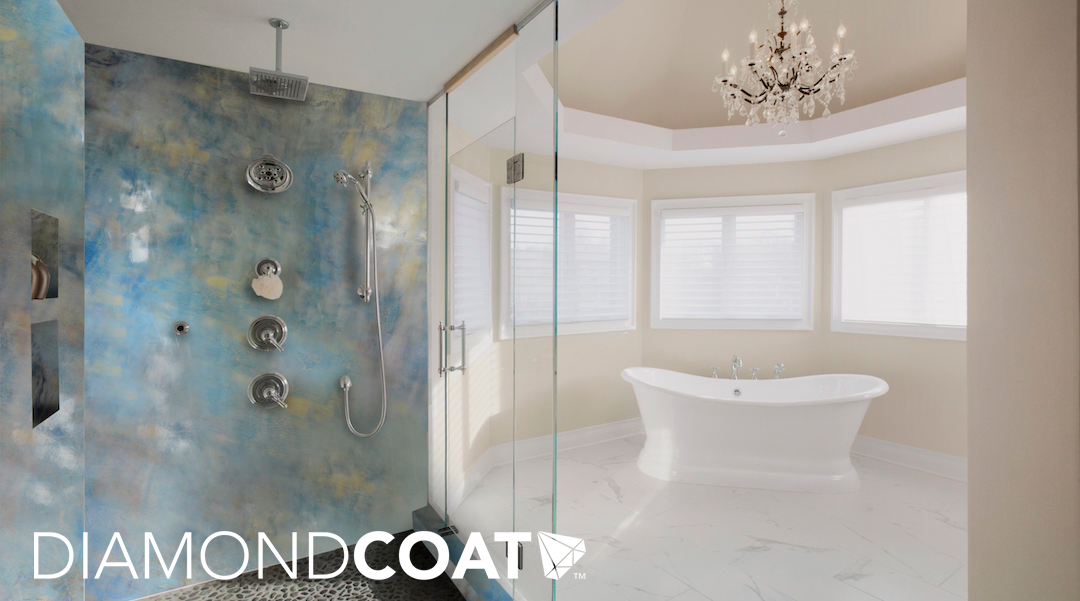 Epoxy
At Diamond Coat we work with homeowners to create custom epoxy walls. We provide a seamless troweled solution that is waterproof as well as epoxy wall panels that are installed in a similar fashion as the stone slabs.
These walls can be placed throughout te bathroom without any seams whatsover, making cleaning simple and low maintenance.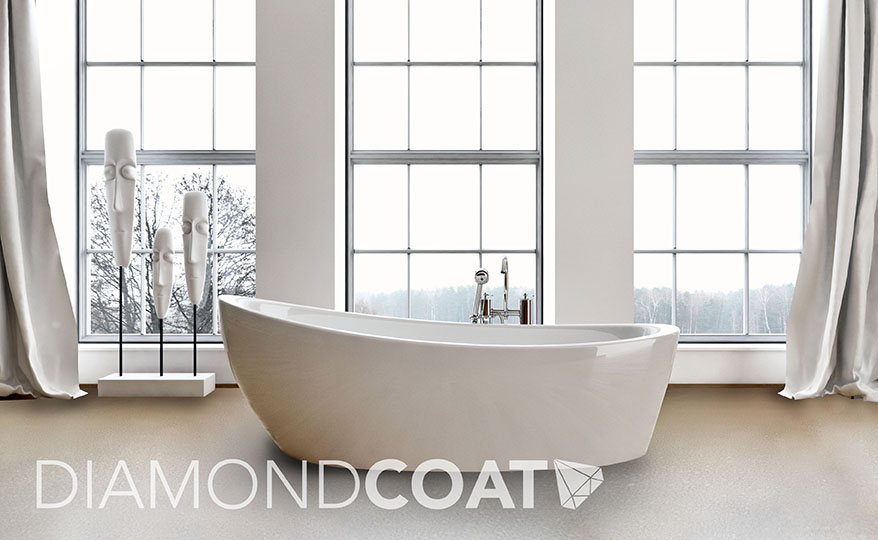 For an epoxy floor, the possibilities are endless and the floors are completely seamless. The epoxy is waterproof so it can continue out from the shower throughout the entire bathroom. This is an excellent solution when considering these other design options for a seamless and easy clean bathroom.
Further Seamless Bathroom Design Ideas
While many seamless bathroom designs incorporate glass for the shower stalls or as dividers, these walls do require upkeep. Try removing glass elements altogether and creating "wet zones" for the shower and tub. This method of bathroom design further eliminates maintenance and leaves the space feeling modern.
Photo by Methven - Search bathroom design ideas
Another choice you can make when designing your bathroom is to choose wall mounted sinks and toilets. This further eliminates seam lines in the floors as well as creates a modern sleek aesthetic.
Photo by Concept Interiors - Browse bathroom ideas
Are you interested in receiving a quote for a seamless epoxy bathroom design? Call our Diamond Coat team at 970.628.1846. We will schedule your nearest dealer to visit your project site in person to create a quote, and customize the project according to your needs.